You will soon find the Schulte Collection on this website. The collection includes over 130 historical maps of Iceland. It is currently on display in the Akureyri Museum. You can see a preview of the collection and information at the bottom of the page. Please scroll down.
Akureyri Museum Website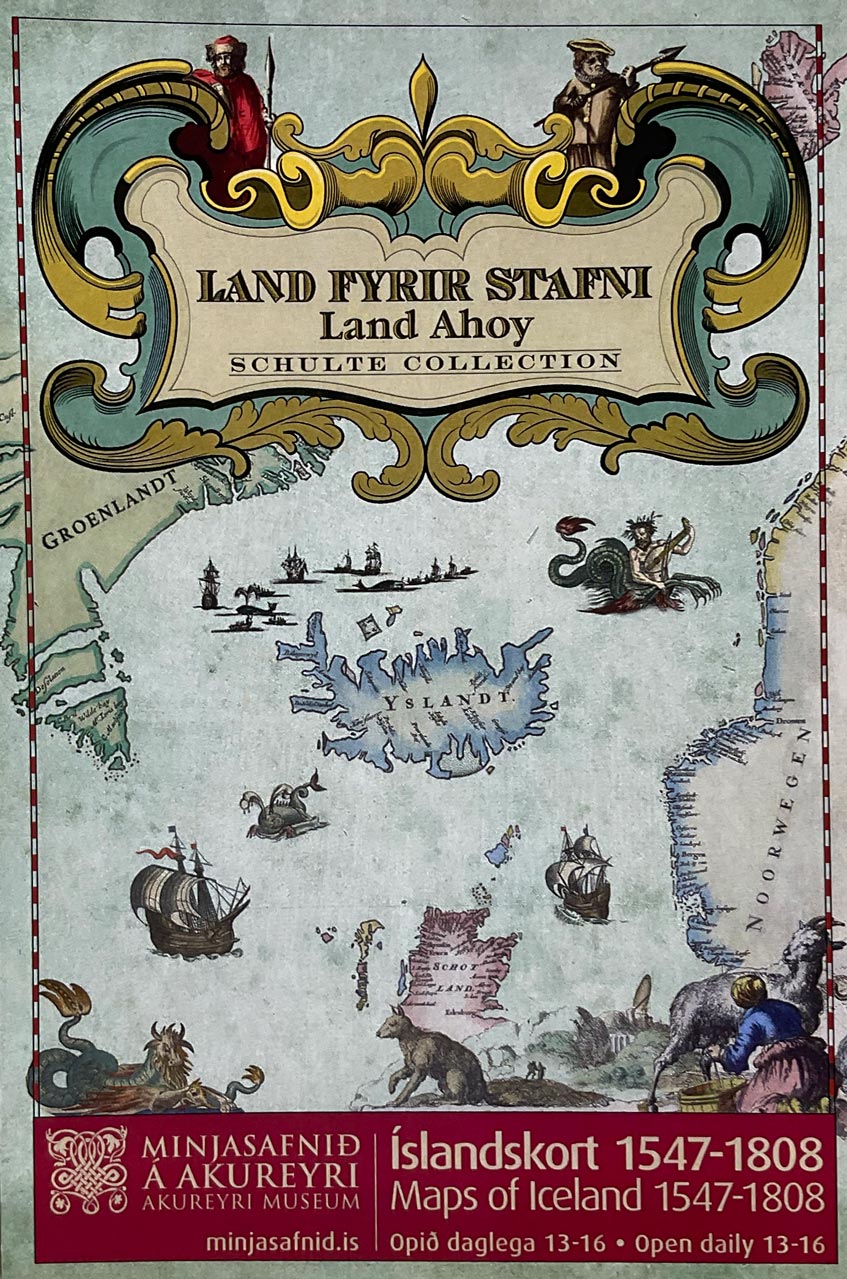 General Information about the collection
The photos of the maps are listed in order of the acquisition dates: the latest acquisition comes first, the first acquisition at the end. Most of the maps are professionally photographed but the latest acquisitions (currently 39) are not yet.